With the publication of a series of "Image of America" tomes and David Vemette's landmark work on Franco-American history, scholars and history enthusiasts alike have reason to be excited about the state of the field.[1] In hopes of helping researchers who are starting on the subject, I am offering here a beginner's guide to secondary literature on Franco-Americans—with emphasis, again, on the Francos of the U.S. Northeast. This is not definitive guide, nor is it meant to disparage works that are not listed. This is a "starter pack" that will hopefully help researchers get a general sense of the field and invite them to dig deeper.
You can find more information about online resources on Franco-Americans here; you may also consider consulting a recent bibliography on the subject.
1. Robert RUMILLY, Histoire des Franco-Américains (1958)
Rumilly was not the first to write Franco-American history. But his work marked the scholarly conversation like no other before and it remained the leading—really, the only—survey for a full generation. Rumilly chronicles in great detail the expatriates' battle for cultural survival, with religious institutions front and center. Now perhaps most relevant as an artifact of its own time, it nevertheless holds a wealth of information on the social and cultural organization of Franco-American life from its beginnings.
2. Ralph D. VICERO, "Immigration of French Canadians to New England, 1840-1900: A Geographical Analysis" (Ph.D. diss., University of Wisconsin, 1968)
Few are the works whose influence outlives the era in which they were written. It is a testament to Vicero's close study and analysis of census records that his dissertation remains a trusted source on patterns of French-Canadian migration today. Then again, few scholars have had the means and ambition to undertake work of this kind and scale—the only other like it is Yolande Lavoie's, which followed several years later. Vicero connects geography, economic opportunity, and migration fields, tracing the evolution of migration over several generations and bringing much-needed attention to the years prior to the U.S. Civil War.
3. Philip T. SILVIA, Jr., "The Spindle City: Labor, Politics, and Religion in Fall River, Massachusetts, 1870-1905" (Ph.D. diss., Fordham University, 1973)
More than Vicero's, Silvia's work reflects the revival of scholarly interest in Franco-Americans (as with many other white ethnic communities) at the turn of the 1970s. Taking Fall River as a case study, Silvia offers a comprehensive view of ethnic life in a budding textile manufacturing center. In the last third of the nineteenth century, Fall River was the site of violent labor conflict, religious controversy, and interethnic animosity. Migrant Canadians were in the midst of it all. Meticulous research in newspapers of the time enhance Silvia's analysis with captivating vignettes.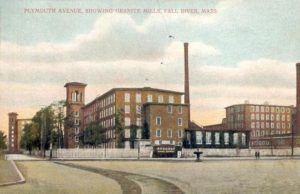 4. Tamara K. HAREVEN and Randolph LANGENBACH, Amoskeag: Life and Work in an American Factory-City (1978)
Not all French-Canadian migrants worked in textile mills; few mill towns were like Manchester. That said, few community studies have yielded the insights of Hareven and Langenbach's study. The authors cover in great detail the material life and experience of textile work and the activities of the Amoskeag Manufacturing Company. But truly much of the value of this tome lies in its transcribed oral interviews relating the experience of first-, second-, and third-generation Franco-Americans in southern New Hampshire.
5. François WEIL, Les Franco-Américains, 1860-1980 (1989)
Weil's path through Franco-American history is very different from that offered in other surveys. For one thing, he strikes one of the best balances between economic conditions and the intellectual life of Franco-American communities; he also makes note of the corporate, financial, and organizational factors that made the industrial boom of New England possible. At last, he pays greater attention to the middling classes and to encounters with the American labor movement. For French speakers, this is a less comprehensive but more approachable work than Roby's (see below).
6. Claire QUINTAL, editor, Steeples and Smokestacks: A Collection of Essays on the Franco-American Experience in New England (1996)
Who has done more for Franco-American studies than Claire Quintal, the long-time director of the French Institute at Assumption College? This collection of papers from a decade and a half of colloquia attests to the French Institute's place as a leading center of intellectual activity. The book includes essays by Gerard J. Brault, Frances Early, Michael Guignard, Yves Roby, Richard Sorrell, Mason Wade, and many other leading figures in the field, covering topics as different as early Acadian emigration, the Fédération féminine franco-américaine, and late-twentieth-century Franco self-identification.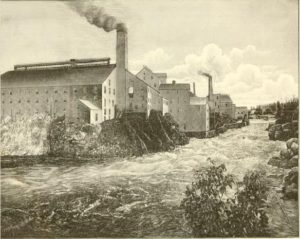 7. Bruno RAMIREZ, Crossing the 49th Parallel: Migration from Canada to the United States, 1900-1930 (2001)
As imposing as French-Canadian emigration was, it only accounted for about one-third of all emigration from British North America to the United States. The remainder were English Canadians and European re-migrants. On this basis, Ramirez complicates French-Canadian movements across the border by introducing a comparative element. It is easy to overstate the specificity of the Canadiens; this work places them and other groups within larger continental processes for a period that was until recently overlooked.
8. Yves ROBY, The Franco-Americans of New England: Dreams and Realities (2004)
This revised and expanded version of two prior French-language surveys (1991, 2000) remains the most comprehensive survey of Franco-American history. Balancing a keen awareness of secondary literature and archival research, this work may be the most definitive of all books ever written on the subject. In fact, even as a survey, Roby's magnum opus offers perceptive analysis of the debates that animated the lives and communities of French-Canadian immigrants and their descendants for a century and a half.
9. Mark Paul RICHARD, Loyal but French: The Negotiation of Identity by French-Canadian Descendants in the United States (2008)
Aside from the Merrimack cities, Lewiston may be the most studied Franco center in northern New England, thanks to the work of Yves Frenette and Mark Richard. As well as anyone, Richard explores in this case study the extent to which immigrants and their descendants could be French-Canadian culturally and American politically. He emphasizes the agency of Franco-Americans in the making of their own circumstances. Even in light of the ideology of survivance, they were never insulated from "mainstream" American society, but made conscious and individual decisions as to the way in which they might acculturate.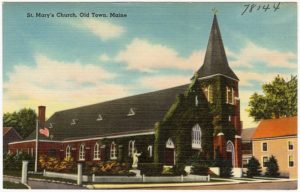 10. Yukari TAKAI, Gendered Passages: French-Canadian Migration to Lowell, Massachusetts, 1900-1920 (2008)
By no means was Takai the first historian to study Franco-American women. But hers was a novel approach both to gender role construction and to the changing nature of the domestic economy through the ordeal of migration. She adds to the work of scholars who have studied Lowell in great depth with her transnational focus, as a result of which Lowell rises not merely as an end-point, but as a site of transition that was continually molded (in its social relations) by its connection to Quebec.
Next week on Query the Past: A "starter pack" of influential scholarly journal articles.
[1] My review of Vermette's work will appear in a forthcoming issue of the Revue d'histoire de l'Amérique française. Stay tuned.